The New Release of Magic All Solid Guitar in 2020-《Dragon》
Hi guitarlovers,
Magic Guitars' long-planned upgraded all solid guitar named《Dragon》is officially online to meet you guys~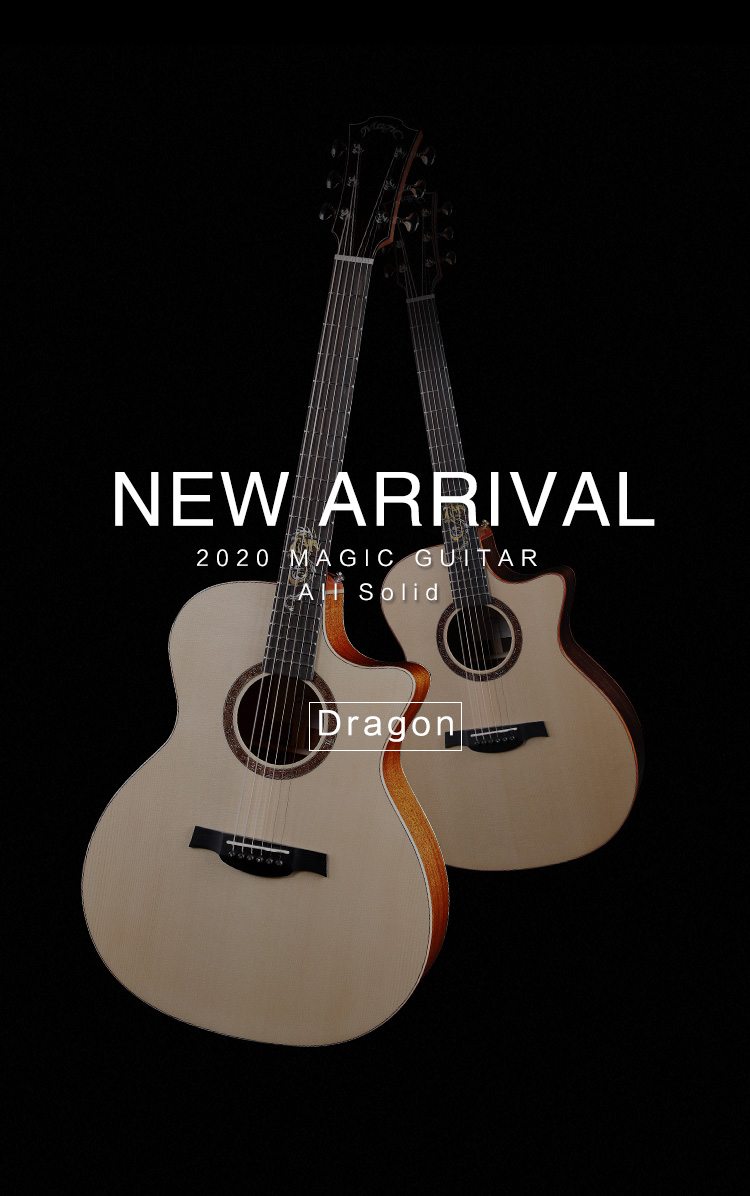 If it is said that the totem best represents China, then the "dragon" must be the first.

The dragon is of great significance to the Chinese. It is not only a symbol of history, but also the most subtle and stable cultural symbol. In modern life, Dragon Elements is constantly changing and innovating in the hands of designers from all walks of life, and has been decomposed into enduring elements in fashion, design, and art.

This time, Magic continued the main Chinese style, and designed a new generation of all solid guitar-《Dragon》with "dragon" as the theme element. The combination of the dragon element and the guitar, and the perfect combination of modern design concepts and traditional Chinese culture, have given the guitar a richer connotation and injected new vitality.

The new generation of upgraded guitar《Dragon》has a new interpretation in guitar design, and also has more charm and texture in terms of tone, quality and details. Vigorous and strenuous《Dragon》is not only the inheritance of Chinese culture, but also Magic's unremitting pursuit of innovation and enterprising spirit.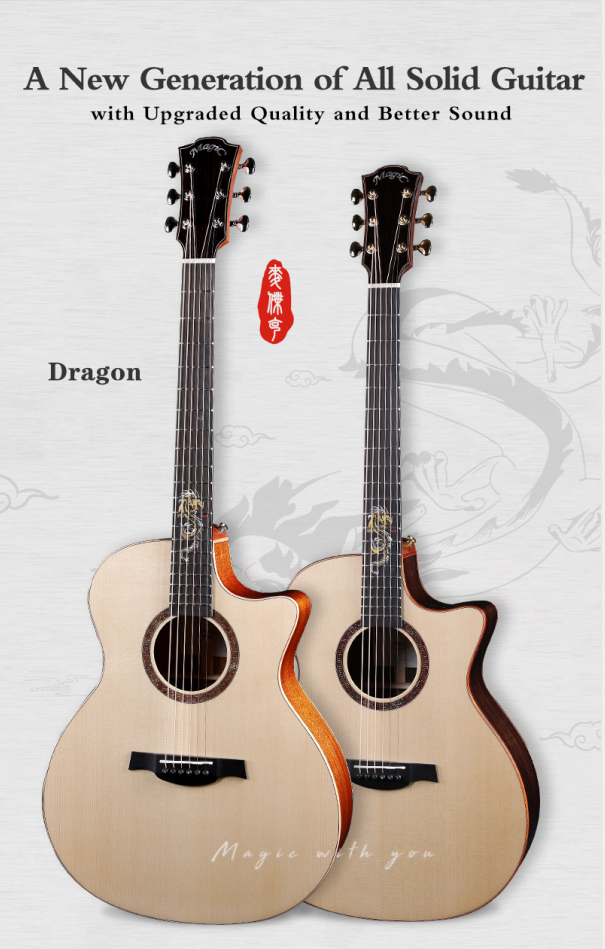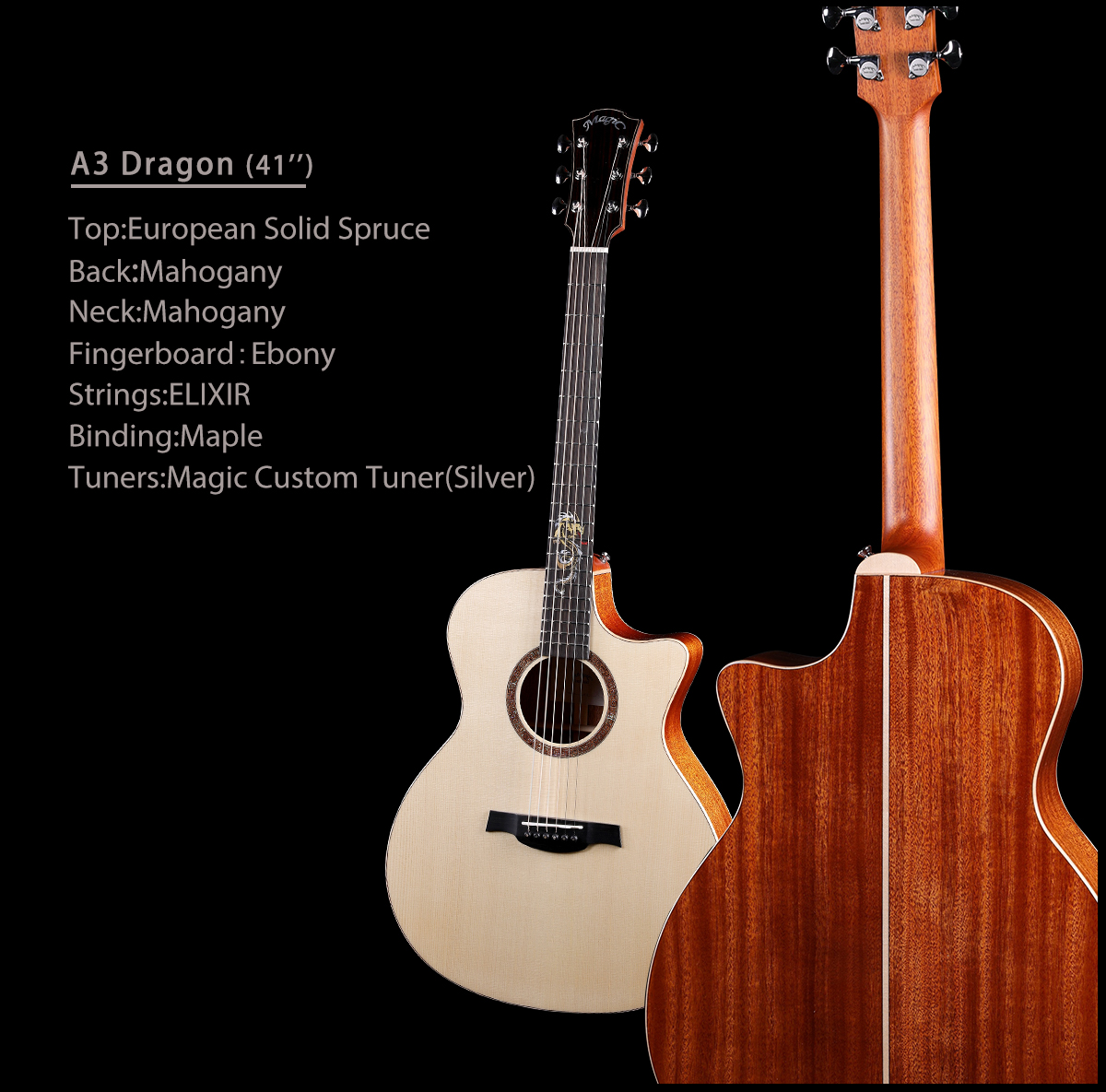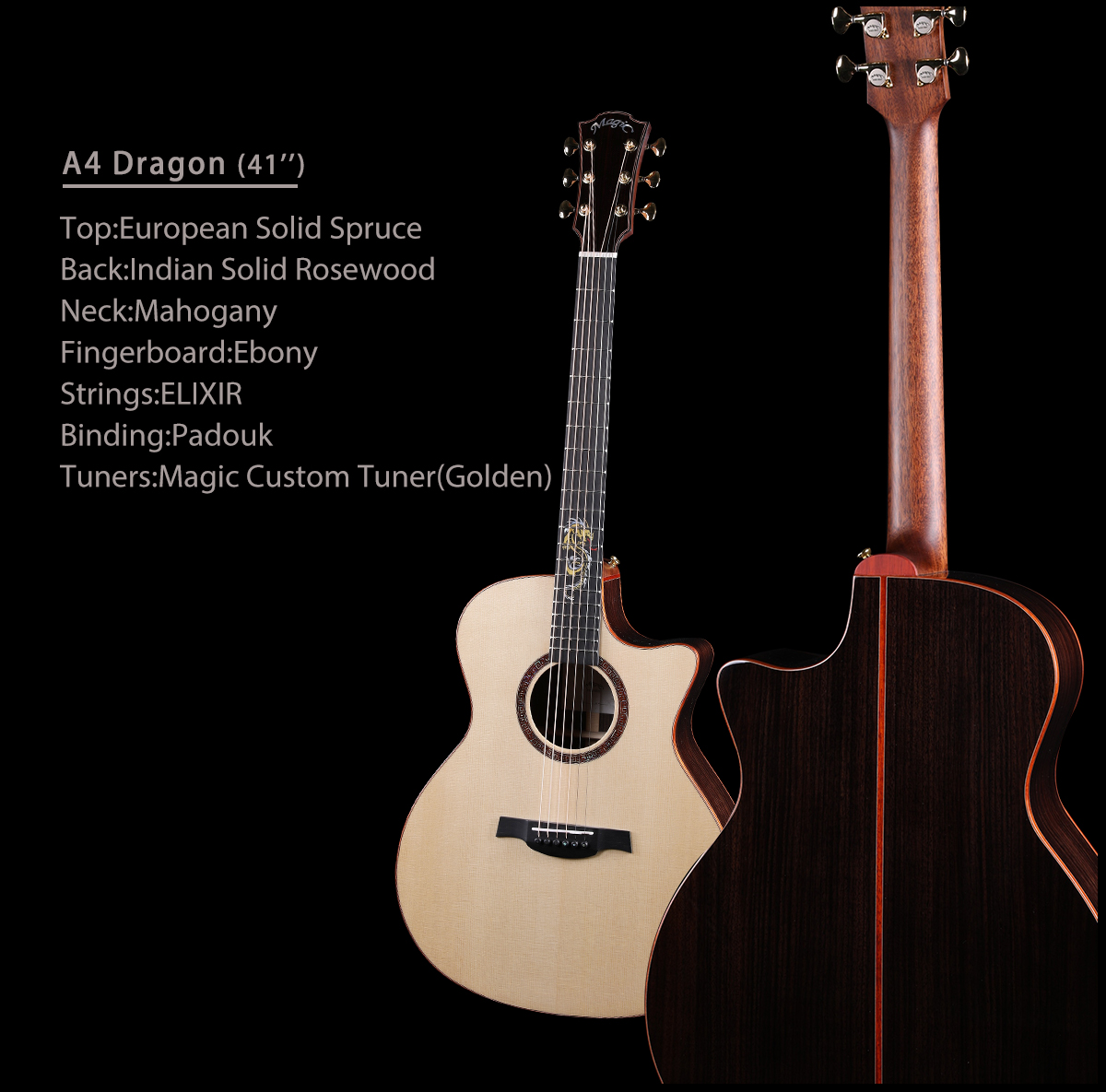 The《Dragon》top uses A + grade spruce from Europe, which make the sound is more outstanding. The back side of A3 is made of mahogany, and A4 is made of light luxury material which is Indian rosewood. The unique texture formed by the natural environment is delicate and textured.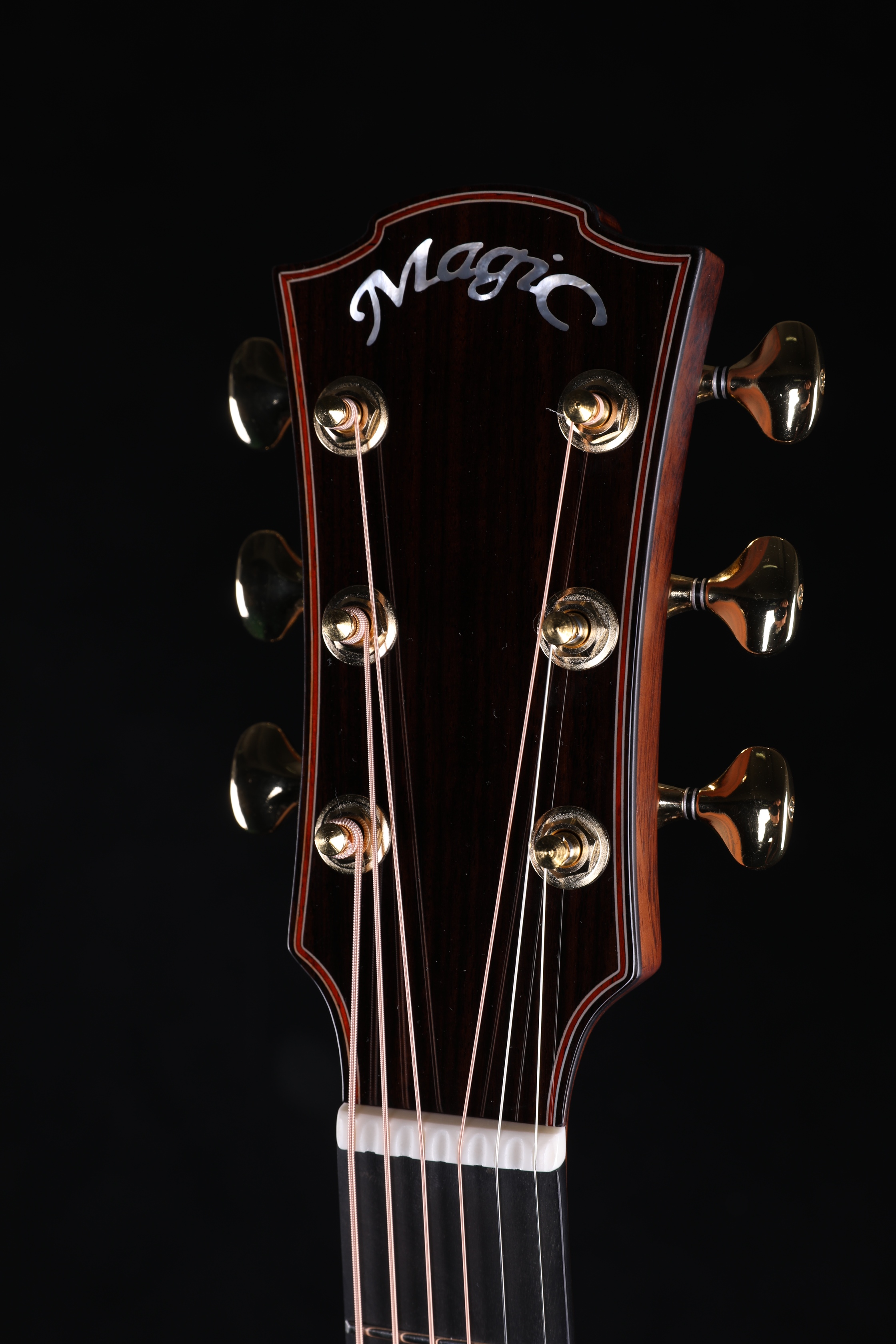 Magic's classic headpiece with layered line design, richer line beauty, with Magic's exclusive custom tuner, more texture.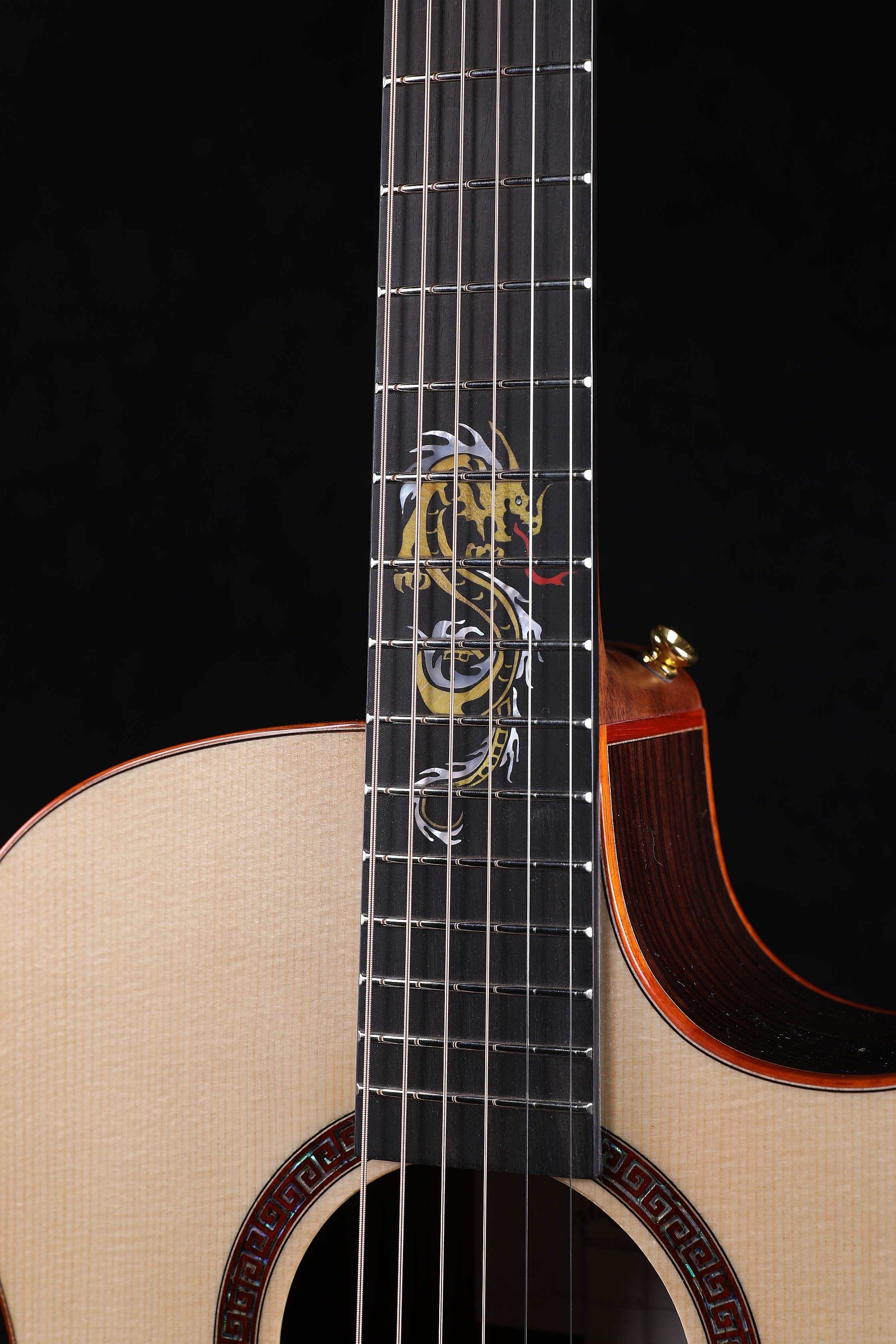 The icon of the《Dragon》is inlaid with a dragon totem in white shell, maple and padouk, and extends above the fingerboard.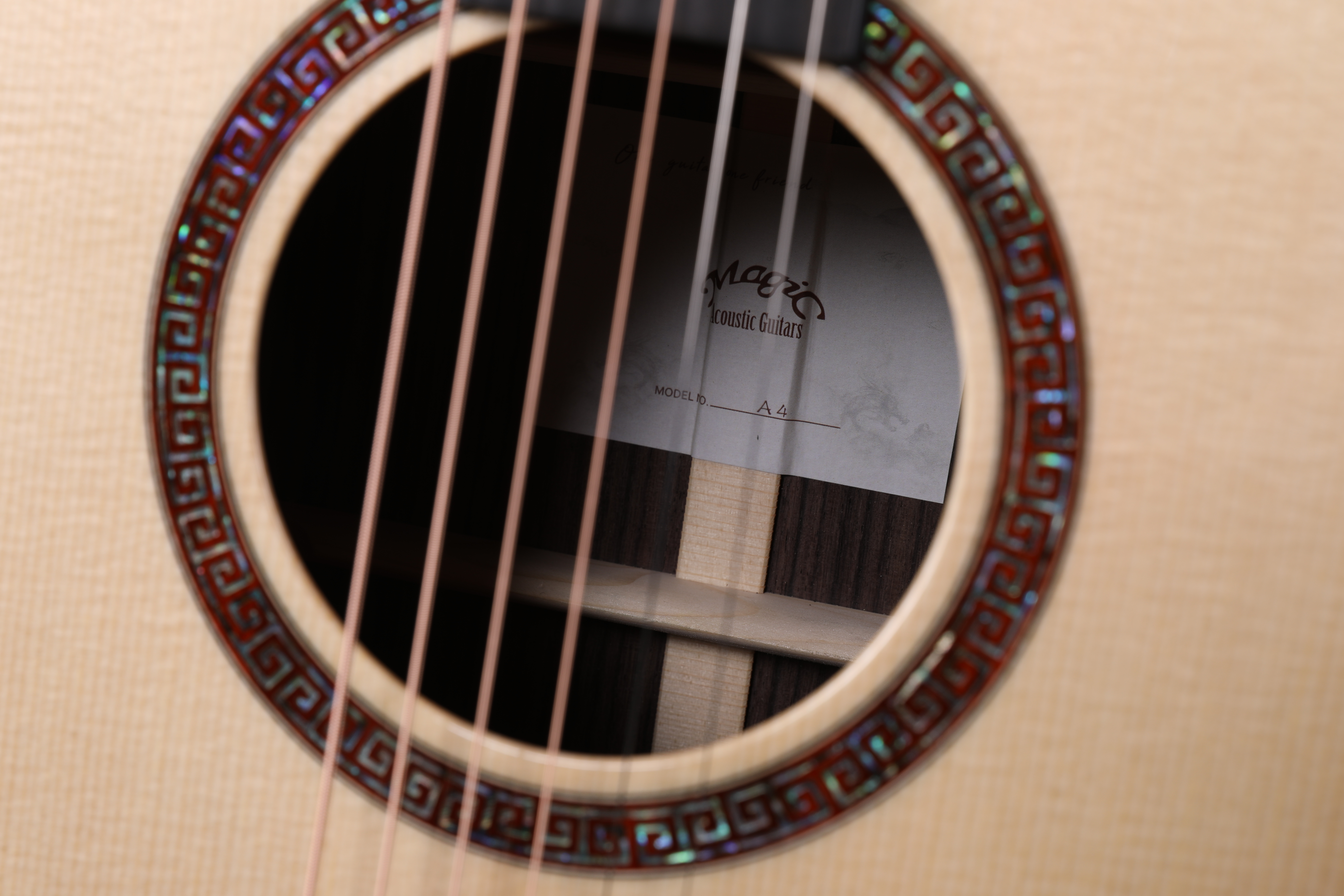 The traditional geometric decorative patterns are inlaid in the rosette of the 《Dragon》, showing the traditional symmetrical aesthetics and showing the historical characteristics. It also highlights the inheritance spirit of the eastern culture of Magic.
For the guitar's exterior paint process, Magic chose the PU paint which used in the high-end mainstream.Compared with PE paint, PU paint is thinner and with a soft paint film, which not only reduces the weight of the guitar, but also has better sound conduction, stronger penetration and excellent texture.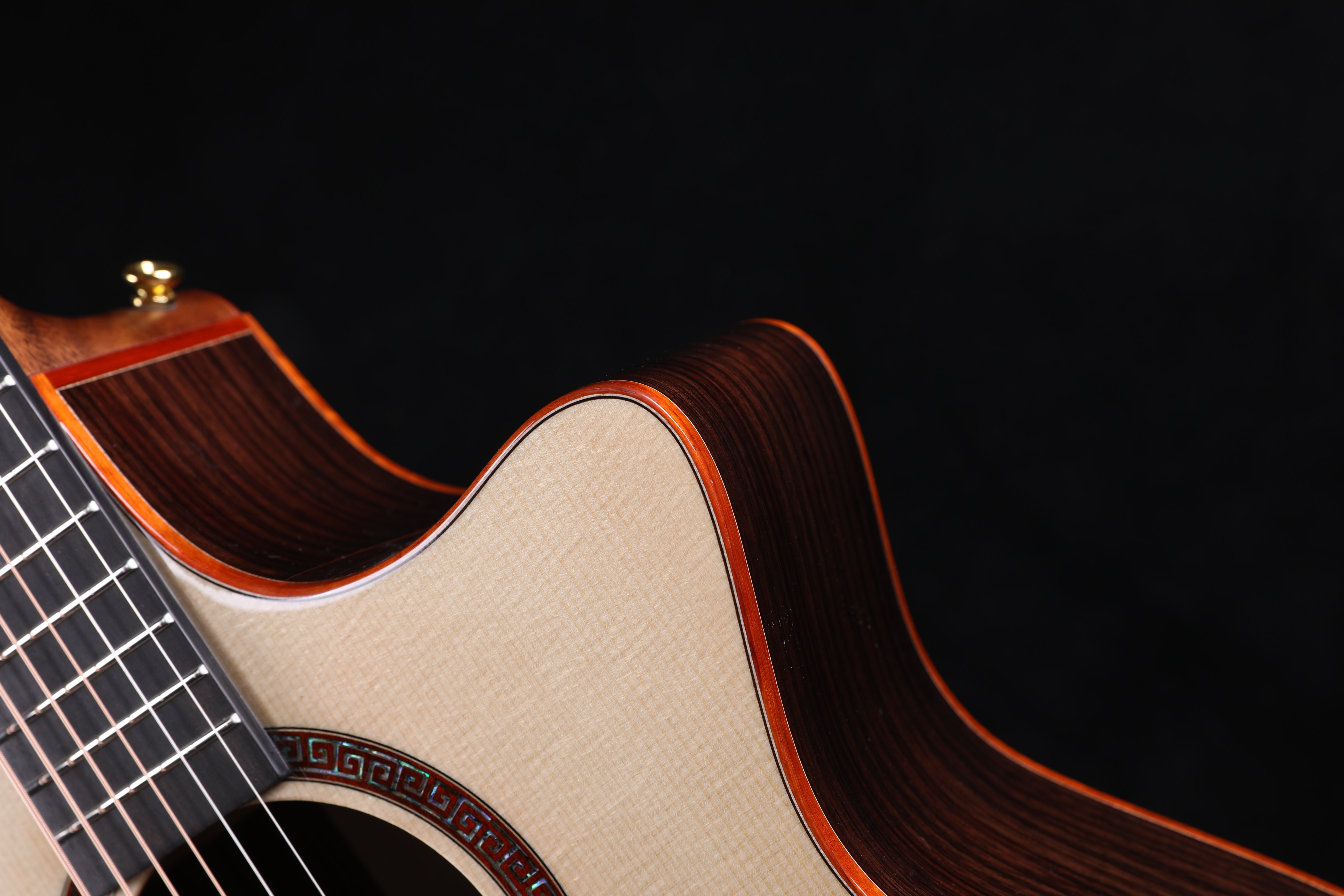 After nearly a hundred times of experiments, the parameters were optimized and adjusted, and the design of the wood was upgraded to make the whole structure more stable and sound conduction more open.
Please enjoy the real scene pictures below: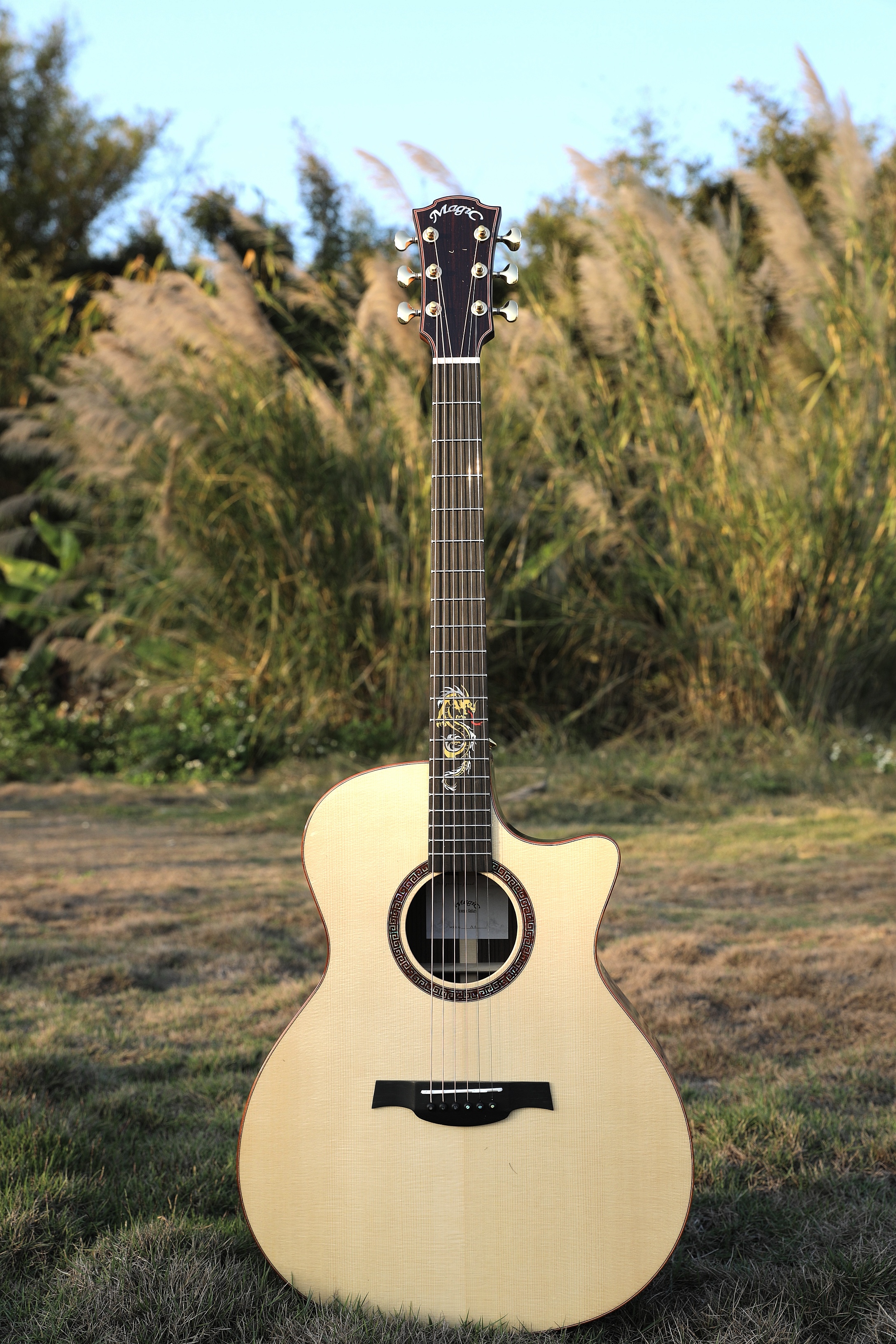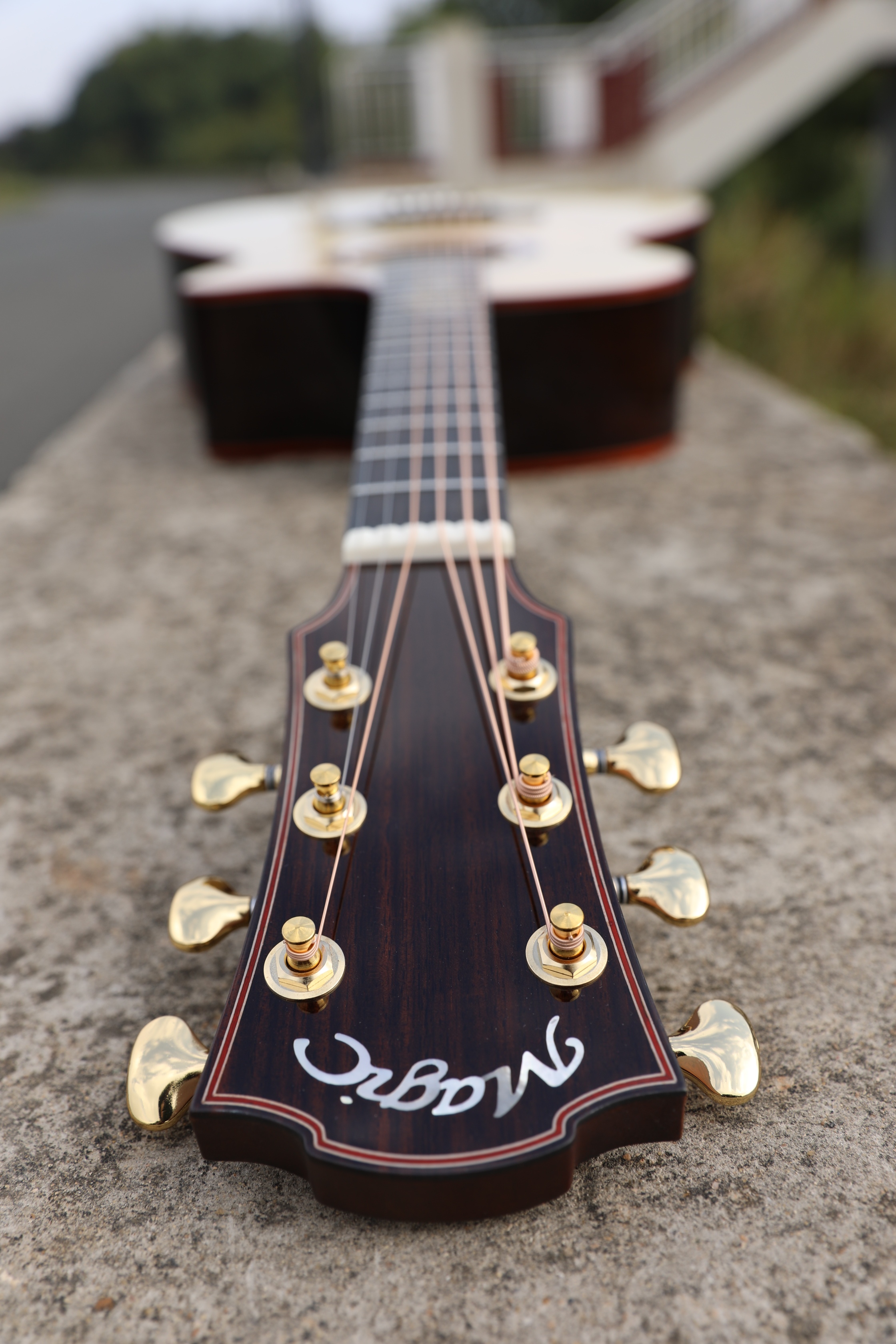 ---